Why take the risk, times are changing; in moving your money, you and/or your employees run the risk of serious injury or even death.
As Cash in Transit specialists, Heller Security Services has the experience and expertise to effectively handle all your cash and valuable transit needs. We provide a secure cash service including bank deposits, secure cash collections, transportation and distribution. Collections and deliveries are tailored to suit the customer which can save time and money and also protect your staff.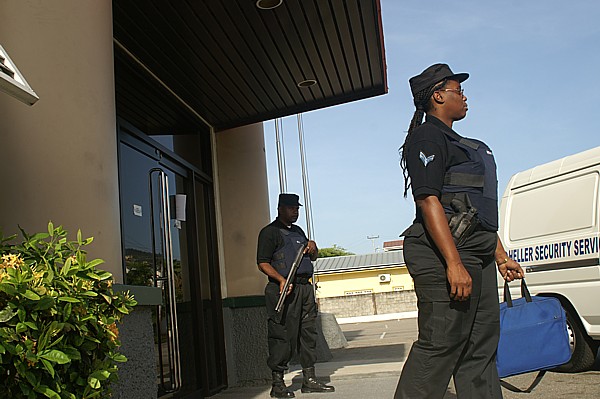 With our professional, fully insured Cash in Transit protection services you can feel secure knowing that your deposits are in the safe hands of our reliable, customer-focused personnel.
We believe that it is vital that security personnel present a professional image at all times. To this end, all our operatives are uniformed including bullet resistant vests, carry company ID cards and behave in a courteous manner.
The Cash in Transit services provided by Heller Security Services are designed to cater for those organizations not only in the retail and commercial sector but also for smaller independent organizations across Trinidad.