Heller Security Services 1996 Limited is a privately owned company with over fifteen (15) years experience in providing Security and Security Related services in Trinidad and Tobago to Government, Commercial and Residential customers to ensure their safety and comfort.
We are an established provider of Armed, Unarmed and Canine Security Officers, Mobile Patrol and Cash-in-Transit services in Trinidad and Tobago.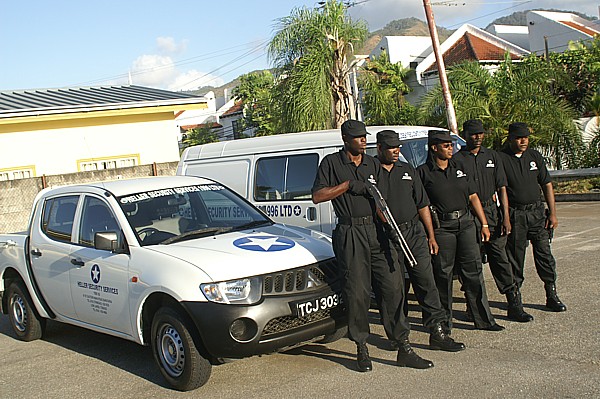 Our employees are the backbone of the Company and upon which our performance is ultimately measured. Our success is a direct result of the performance and professional growth demonstrated by our employees, which allows us to maintain a commitment to excellence to our Customers. We are also committed to employee development, well-being and growth. Recognizing the critical importance that employees play in the provision of security services at Heller we pay particular attention to the recruitment, selection and training of our staff.
Our employees are supported by a Management Team that has extensive experience in the security industry. In addition to their commercial security experience, our Management also draws upon their background in the Police Service and Defense Force. Our management team, has the expertise to work with you in defining the security requirements within your organisation.
Heller Security Services 1996 Limited is well positioned to provide security services to customers in Trinidad.